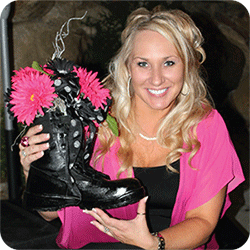 Statement's Executive Director, Jenny Moeller, developed the REDFLAG curriculum after recognizing the need for a youth-focused dating abuse prevention program to prevent the cycle of violence.
Jenny's personal experiences with dating abuse as a teenager along with spending seven years working for an organization providing abuse recovery support to domestic violence victims has made her passionate about helping young people discover what it means to have safe and healthy relationships.
Dating abuse does not discriminate. It affects youth from ALL socioeconomic and racial backgrounds. Statement exists to prevent the cycle of domestic abuse — Awareness, prevention, and leadership are key!
Statement helps young men and women recognize their value and develop skills to form healthy relationships. We are headquartered in Spokane, Washington, and have served youth across Washington State, Idaho, and Montana.
Statement complements other organizations in our community, providing preventive programming to enrich the experiences youth have in settings like community centers, after-school programs, and youth groups. Bringing our proven curriculum to the trusted settings where youth receive other services is a major strategy of Statement, so we partner with organizations like the Boys and Girls Club, YMCA, Life Center, Crosswalk, and the Kalispel Tribe to reach our audience.